Inclusion-for-all Radio
Inclusion for All Radio is a podcast and story-sharing series that seeks to project the voice of the poor, marginalized groups in Nigeria, highlighting the barriers that keep them excluded from formal financial services. The goal is to ensure all relevant stakeholders cannot avoid hearing the voice of the poor.
2022-09-12 07:39:00.0
Financial Inclusion In Nigeria - Stories Behind The Numbers (FINDEX 2021)
What we know: The majority of unbanked adults continue to be women even in economies that have successfully increased account ownership and have a small share of unbanked adults
On Episode 5 of Inclusion for all radio, Chinasa Collins-Ogbuo - podcast host and Head, of Inclusion for all Initiative; is joined by Tolulope Babajide - a gender specialist with experience in gender programming, financial inclusion, and agricultural livelihoods.
Tolulope is the Gender Network Manager at FSD Africa where she works primarily on the Gender Collaborative Programme, across the 10 Financial Sector Deepening Organisations in Africa.
She shares stories from her field experience to highlight why the inclusion gender gap persists in Nigeria and what roles relevant stakeholders must play to address the gap.
We will continue to lend our voice and support to conversations and causes that seek to remove the barriers hindering the formal inclusion of the marginalized groups – until change happens.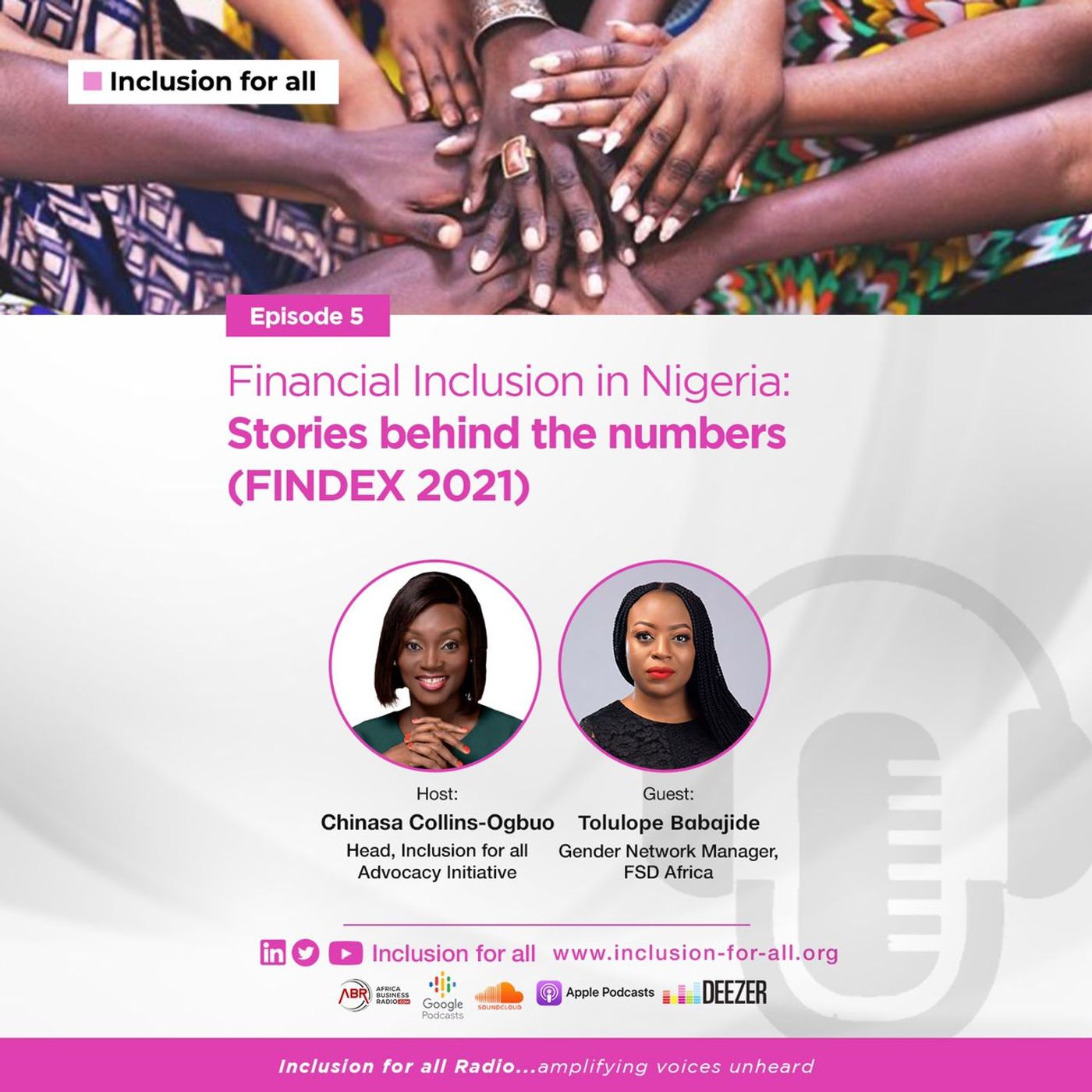 2022-07-13 01:22:24.0
NIN-SIM Call Barring- Role Of The Telcos
What we know: The decision taken by NIMC/the Ministry of Communications and Digital Economy on April 4 to disconnect mobile lines yet to link their NIN to their SIM cards immediately restricted the services of more than 30 million Nigerian mobile phone users.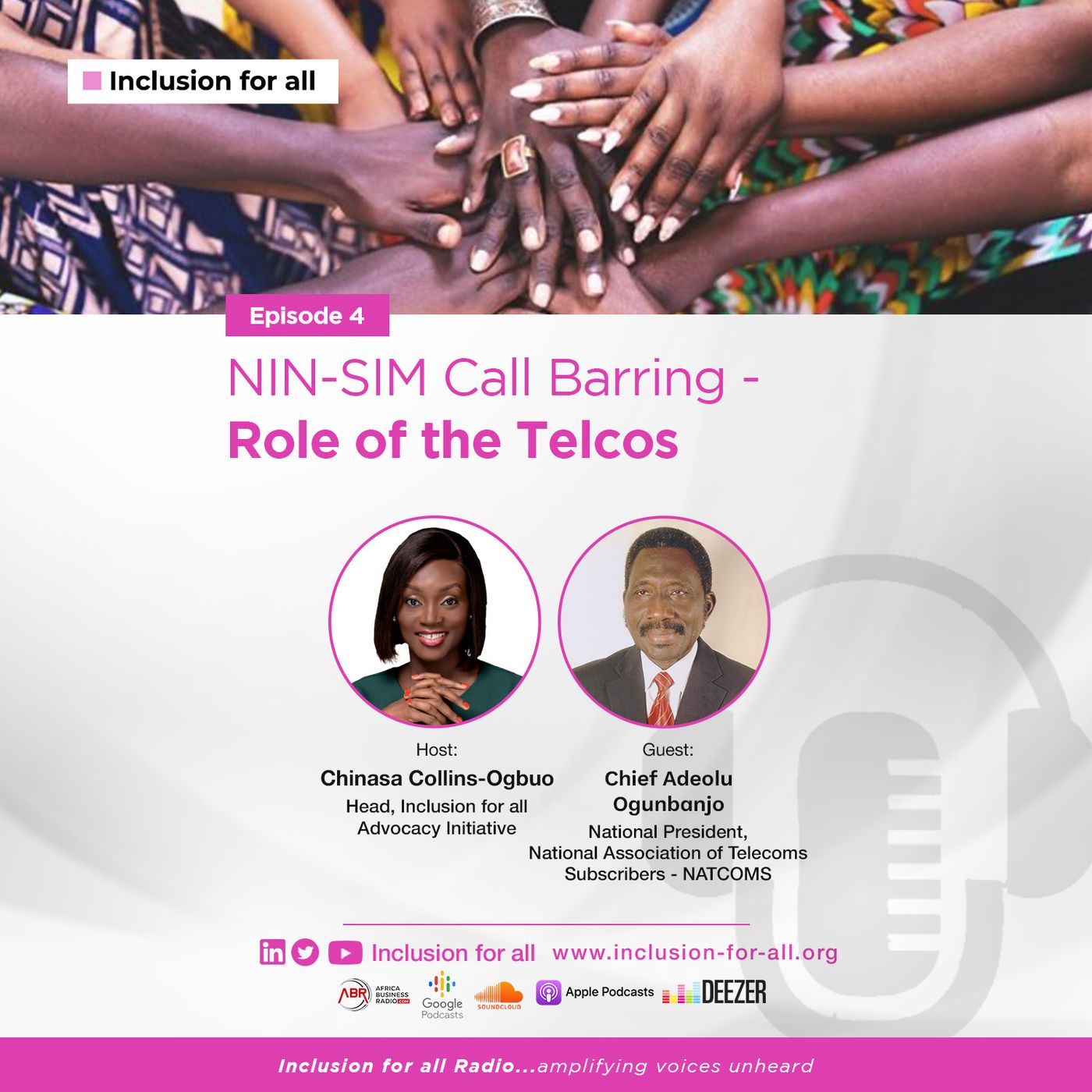 2022-06-01 01:01:42.0
Formal Inclusion Of Poor And Vulnerable Nigerians - Who Should Care?
In this episode - Chinasa Collins-Ogbuo, podcast host and the Head, Inclusion for all Initiative; is joined by Adédèjì ?l??w?? to discuss "Who should care about including the poorest and vulnerable Nigerians in the formal sector"?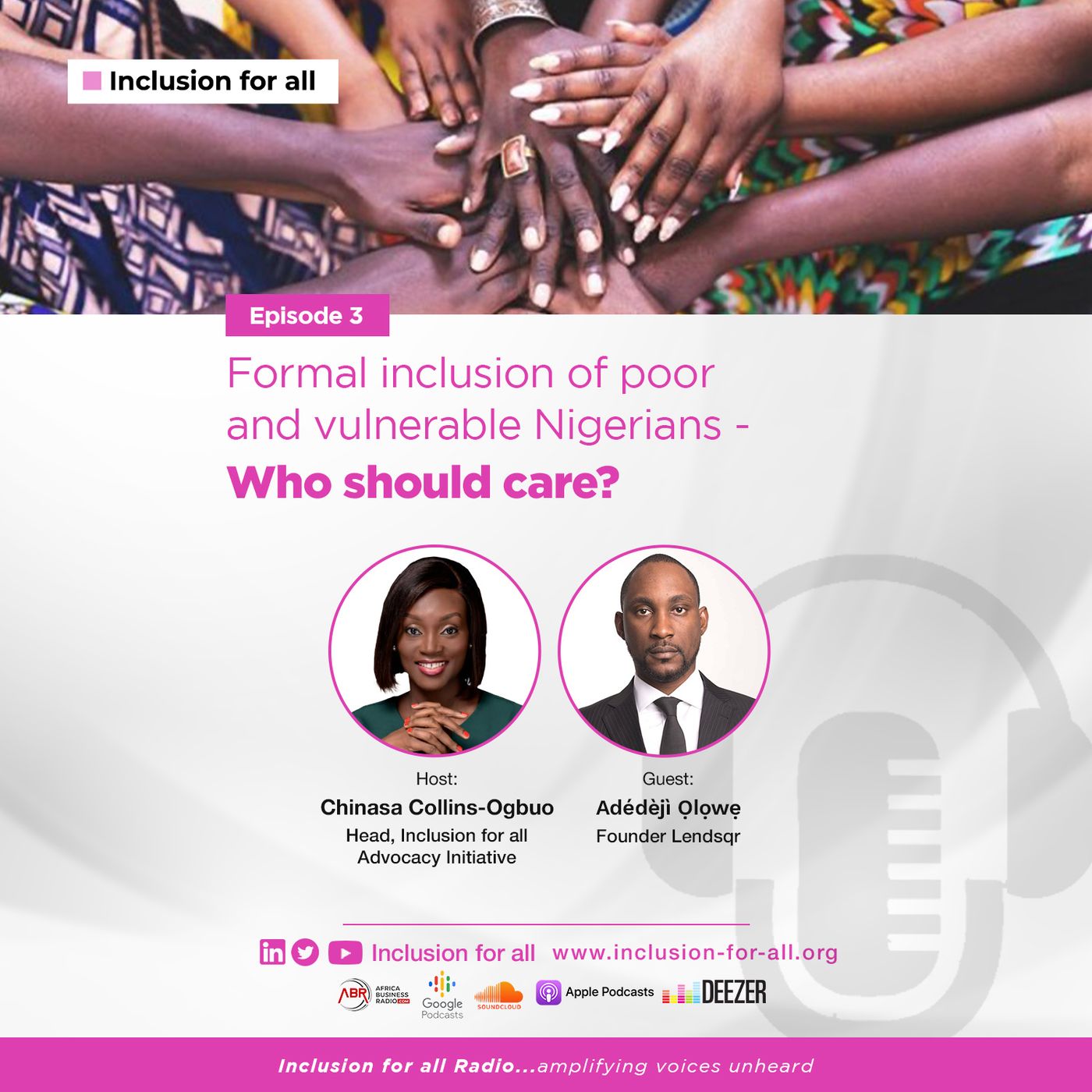 2022-04-28 01:14:33.0
NIN Sim Link Call Barring - What It Means For Nigeria's Vulnerable Population
On this episode - Chinasa Collins-Ogbuo, podcast host and the Head, Inclusion for all Initiative; is joined by Aisha Ahmed to discuss the recent NIN-SIM linkage call barring and how it's affecting people in hard-to-reach locations.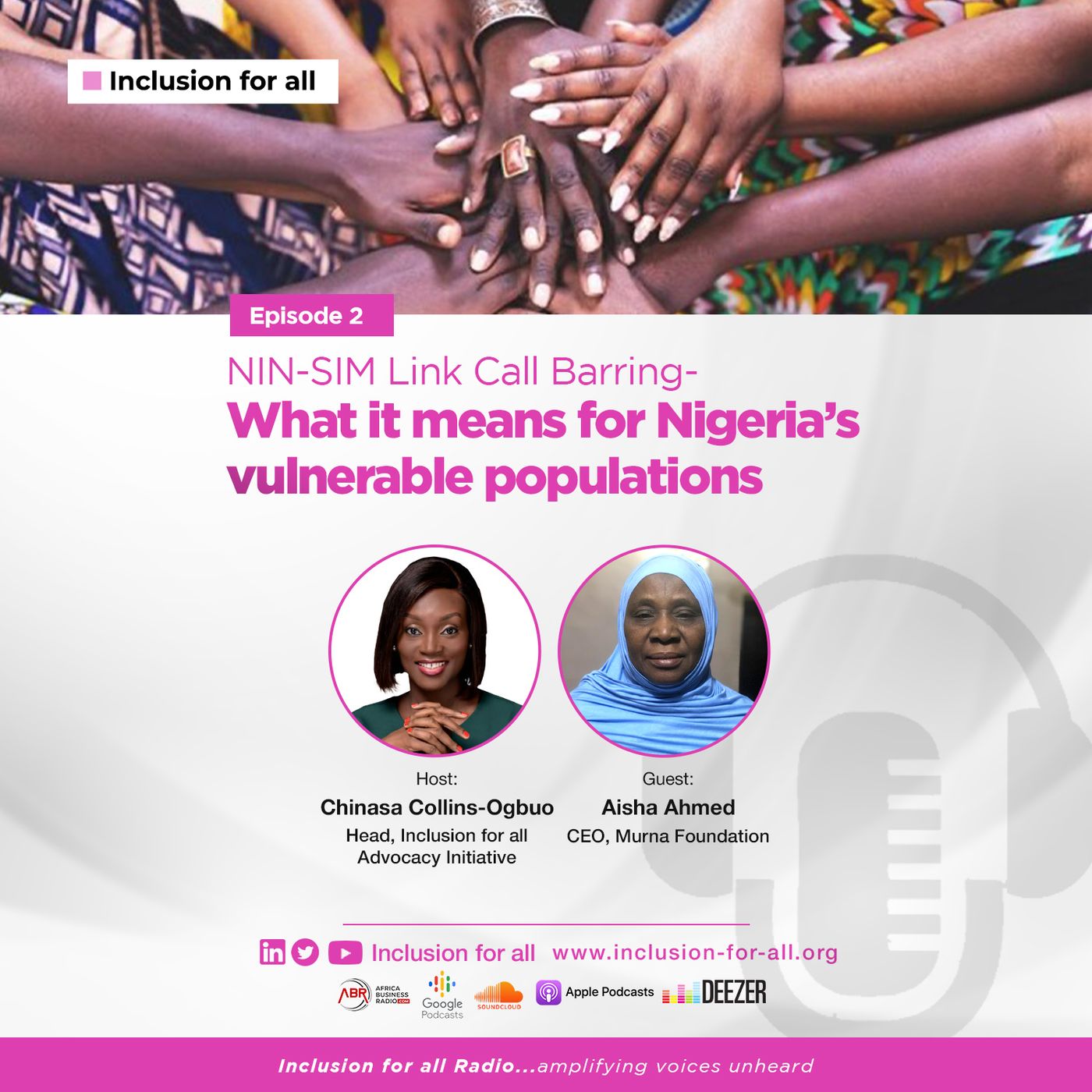 2022-03-30 10:21:55.0
Enable Access to ID for Women in Vulnerable Communities
What we know: