Special Mums Africa
Special Mums Africa (SMA) is a groundbreaking podcast hosted by special needs mums and advocates Yemisi Fajimolu-Taiwo (Actress and TV host), Bukola Ayinde and Tonye Faloughi-Ekezie (Author and Content Producer). In the Podcast, they explore what it is really like to raise a child with special needs.
2022-05-20 11:01:57.0
Social Media And The Special Needs Parenting Journey
Recorded at Africa Nxt Social Media Week 2022 Landmark Centre Lagos, the hosts share their views on how social media can help and hinder the special needs parenting journey.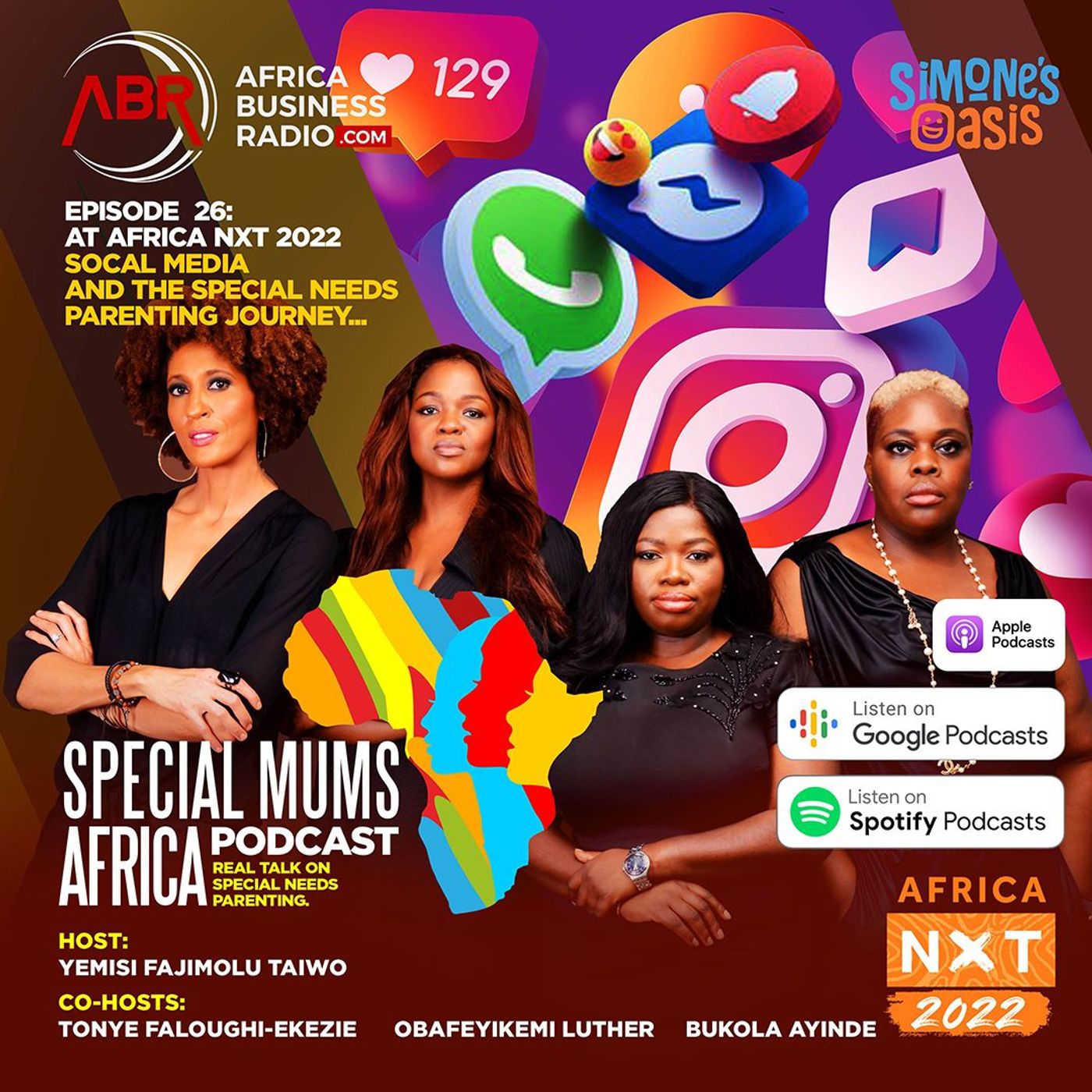 2022-05-06 11:02:12.0
Parent Advocate - Solape Azazi
We meet parent advocates and the founder of Cradle Lounge Special Needs Initiative.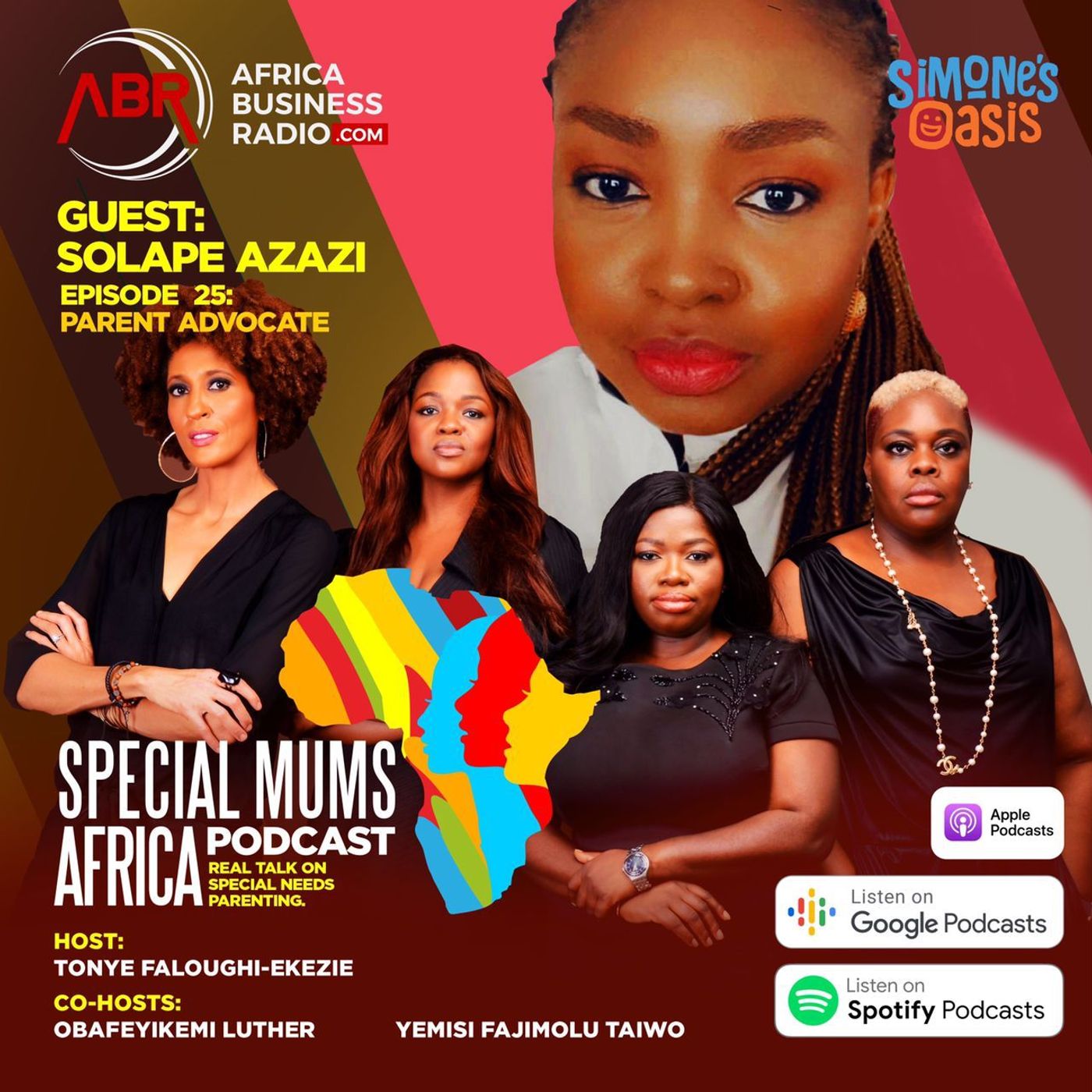 2022-04-29 09:09:23.0
Special Needs Foundation - Tola Makinde
We speak to proprietress Tola Makinde. Founder of MDSF and has a 10-year-old daughter with DS. Her daughter Moyin is the voice of Sim Sim in the upcoming Pilot Ep for the animation Ugo and Sim Sim the series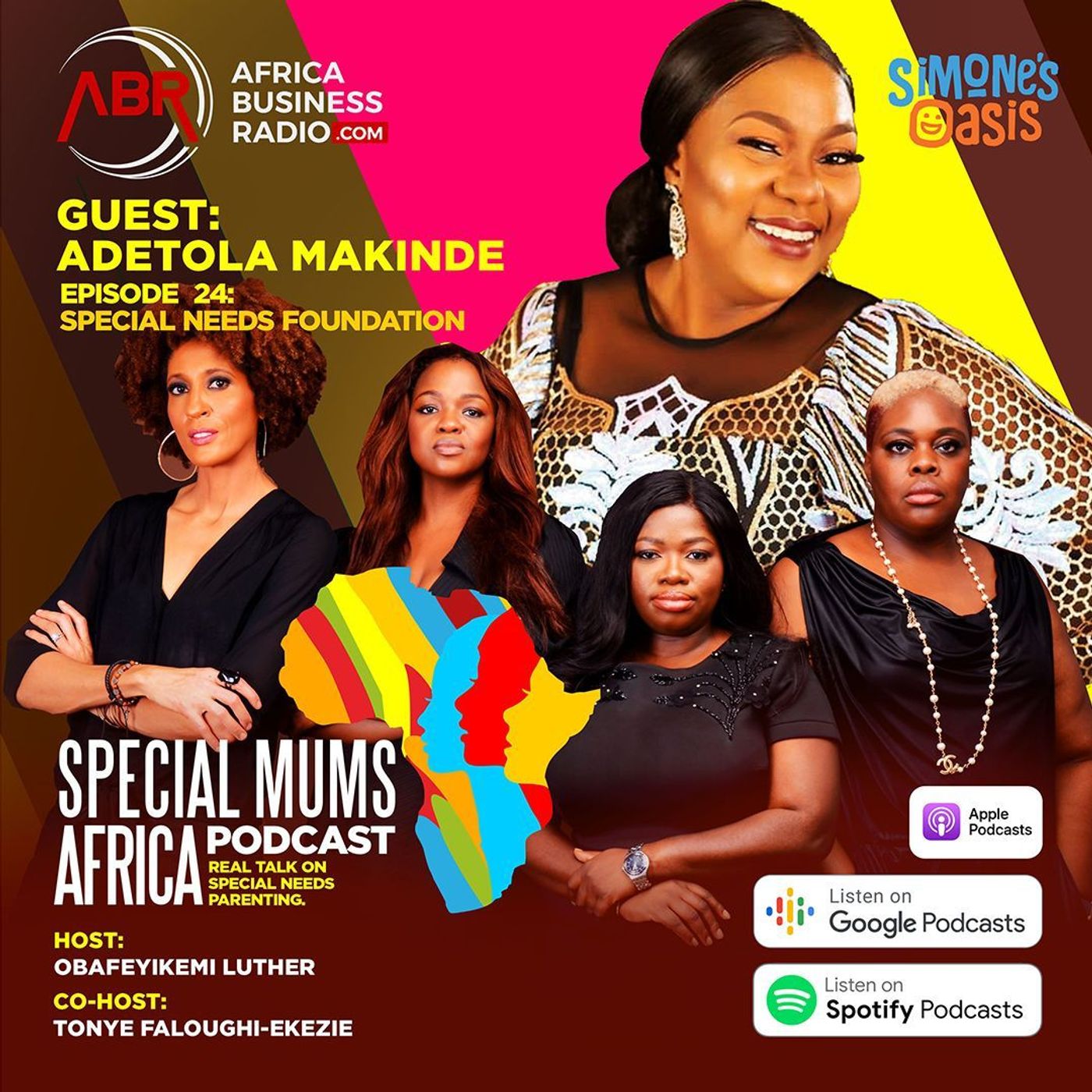 2022-04-22 09:58:36.0
Parent Avocate - Tagbo Okeke
Tagbo is the proud father of 12-year-old Kanye who has autism and has found his voice through his extraordinary paintings. Kanye now exhibits his works all over the world and is breaking ground in the art scene.
2022-04-15 07:16:39.0
Down Syndrome And Intellectual Disability - Rose Mordi
We meet a trailblazer in the special needs community, the founder of Down Syndrome Nigeria, Mrs Rose Mordi. She has a 34-year-old daughter with DS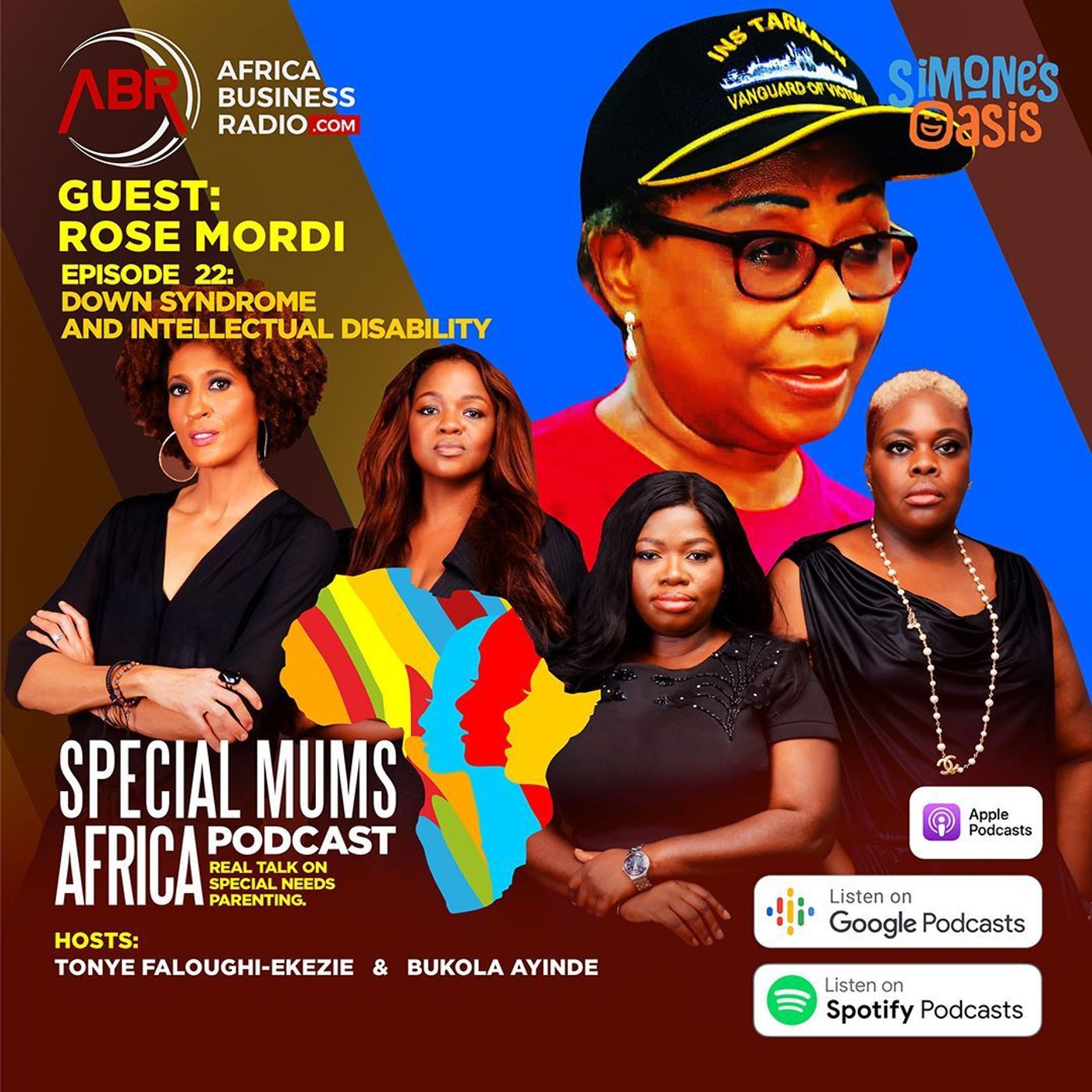 2022-04-08 09:16:51.0
The Importance Of Play - Gabriel Aigbokhaode
We talk to Gabriel Aigbokhaode, Play Therapist and founder of Play Smart Concepts on the importance of play in the development and how the concept is applied to children with special needs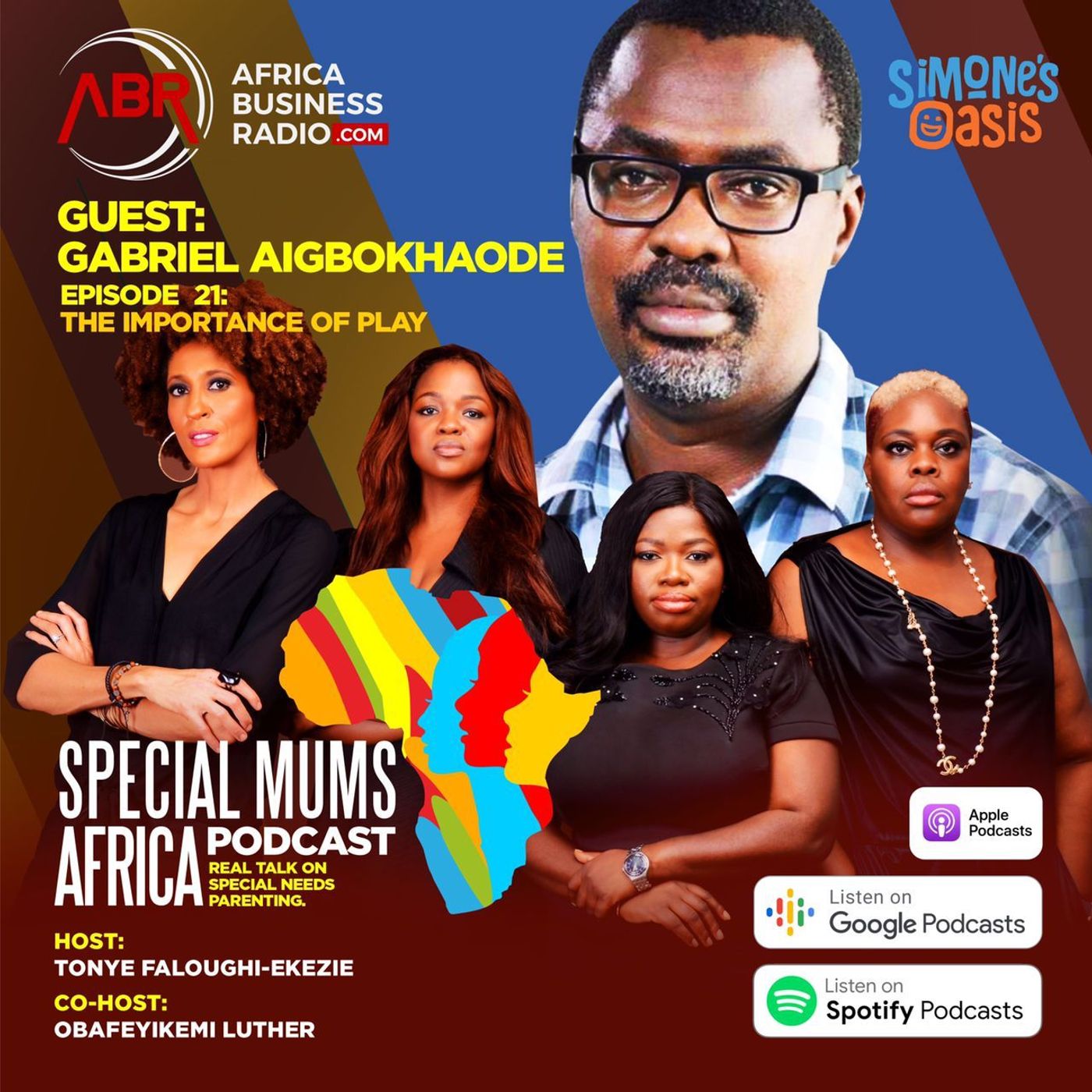 2022-04-01 09:24:58.0
Covid And Special Needs - Dr Atinuke Uwajeh
We speak to Dr Atinuke Uwajeh on the effect of covid and lockdown on those with special needs. How has life and care been affected as a result?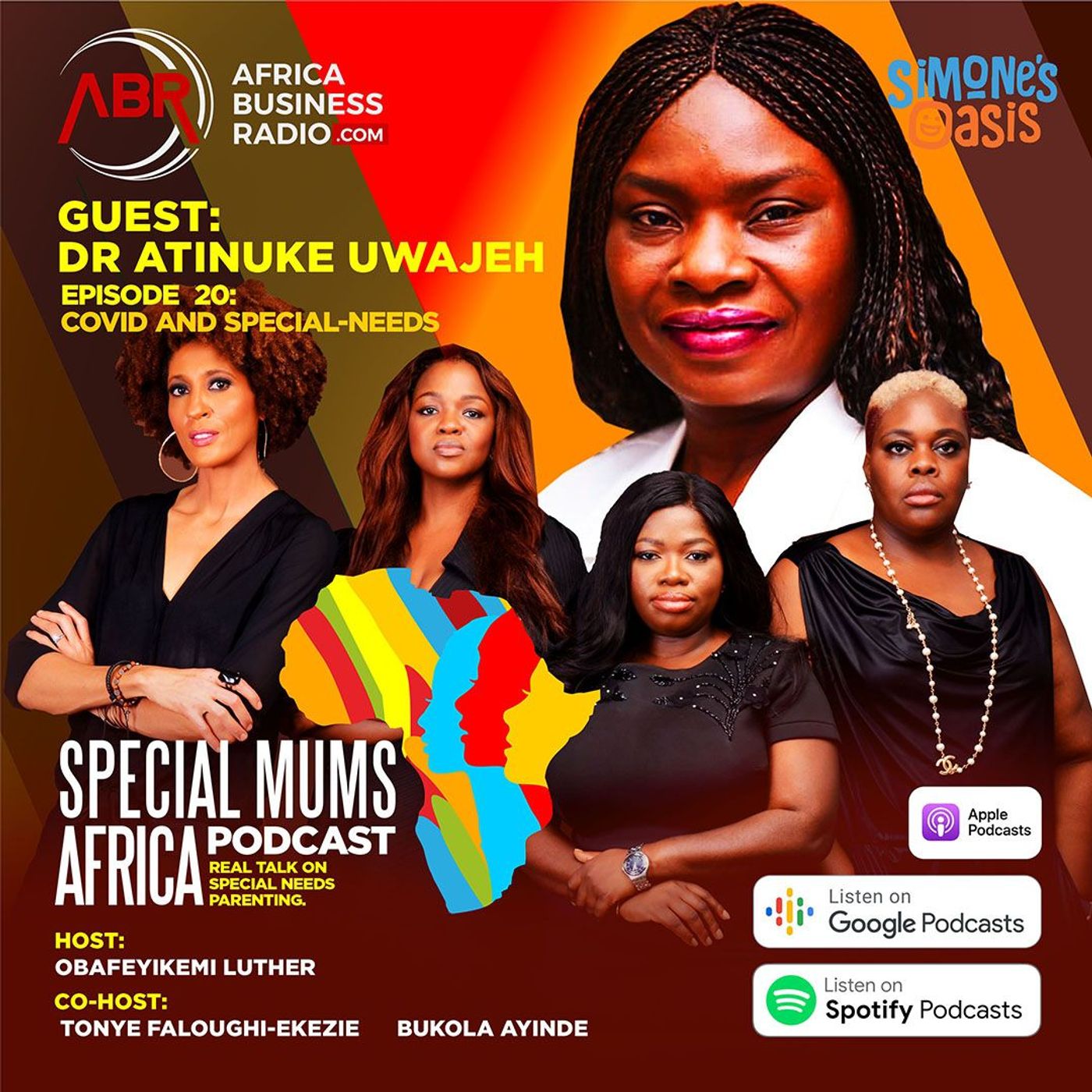 2022-03-21 10:07:11.0
Special Needs Siblings - Jessica Bongos
The relationship between siblings of those with special needs is an interesting one. We chat with recording artist Jessica Bongos-Ikwue whose brother Junior has Down Syndrome. What was life like in the past and what is it like now they are both adults?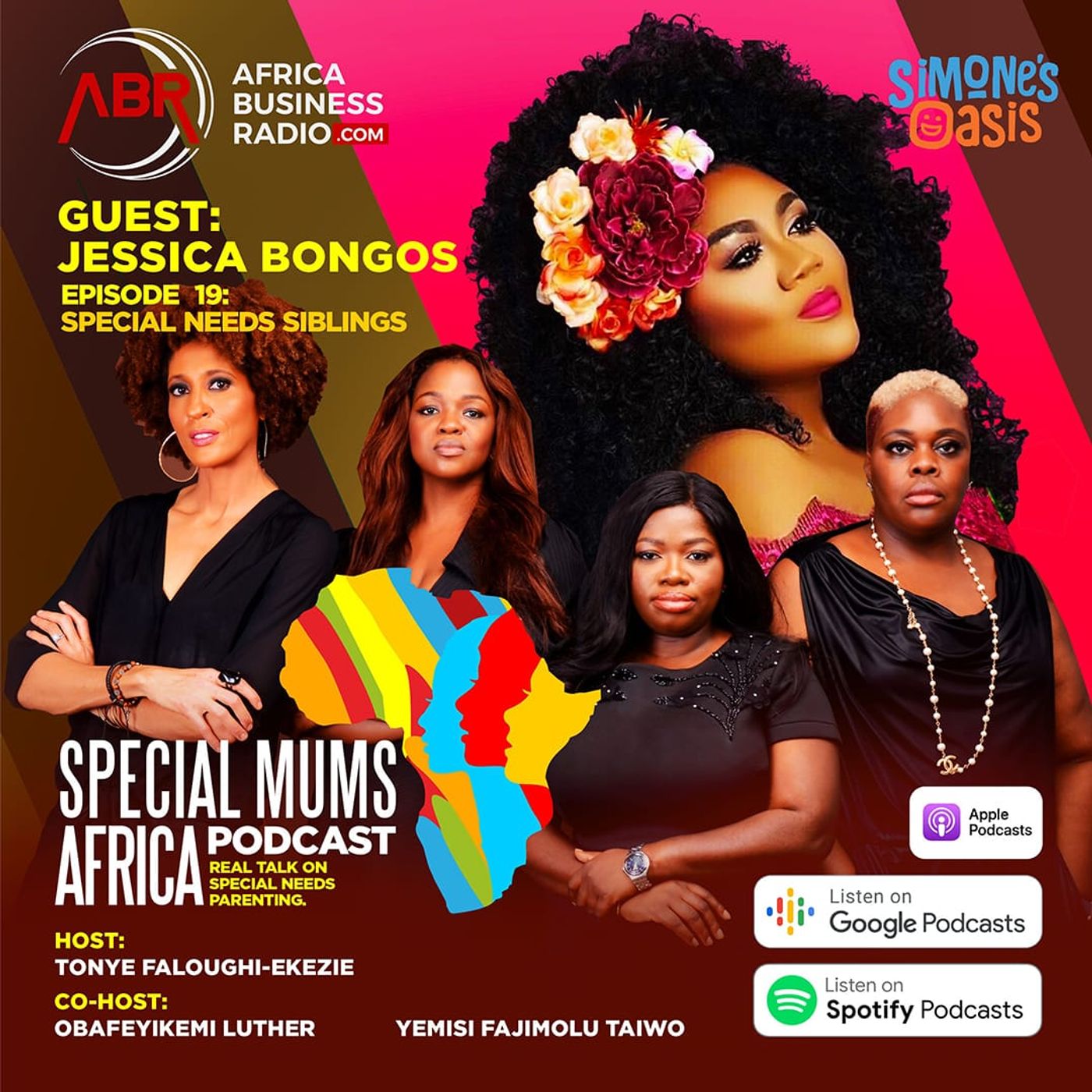 2022-03-18 11:34:19.0
Special Needs, Special Provider - Dotun Akande
We speak to founder Mrs Dotun Akande ACAS (Advanced Certified Autism Specialist) on her journey having a child with autism and what led her to start Patrick's Speech and Language Centre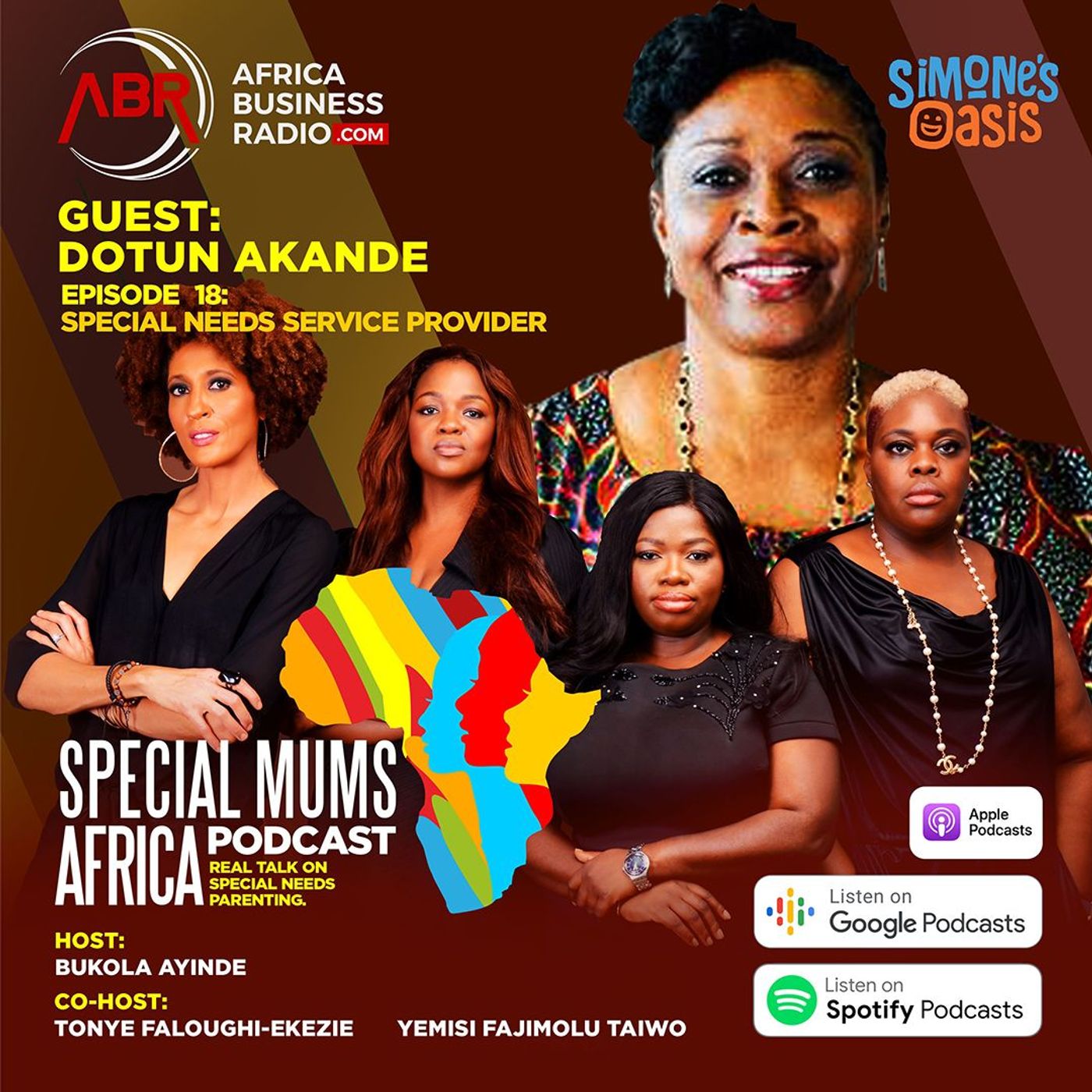 2022-03-11 08:35:47.0
Parent Advocate - Obinna Okerekeocha
Creative Director at Red TV talks about raising his son with special needs